Adelaide Venue Management (AVM) is South Australia's leading provider of venue management services. It is responsible for operating three of Adelaide's most iconic venues: Adelaide Convention Centre, Adelaide Entertainment Centre, and Coopers Stadium, in addition to AVMCatering, the corporation's outside catering arm.
AVM exists to deliver world-class venue management services for South Australia's social and economic benefit.
We acknowledge the Kaurna people are the traditional custodians of the Adelaide Plains and pay respects to Elders past, present and future.
We recognise and respect their cultural heritage, beliefs and relationship with the land. We acknowledge that they are of continuing importance to the Kaurna people living today.
Source: Kaurna Warra Karrpanthi
COVID-19 FULLY VACCINATED VENUES
Effective 23 November, 2021, Adelaide Venue Management's three venues—Adelaide Convention Centre, Adelaide Entertainment Centre and Coopers Stadium—are fully vaccinated venues. All persons entering AVM venues need to be fully vaccinated against COVID-19 with a vaccine approved by the Australian Therapeutic Goods Administration, or hold an official medical exemption approved by the South Australian Chief Public Health Officer. Proof of vaccination is required in order to gain entry.
Guests are advised to visit the venue specific websites to view the latest information and 'Conditions of Entry' ahead of purchasing tickets or visiting.
For further information, please view our frequently asked questions, here.
CONDITIONS OF ENTRY
ANNUAL REPORT
ADELAIDE RIVERBANK ARENA
ADELAIDE RIVERBANK ARENA FACT SHEET
ADELAIDE RIVERBANK ARENA SUMMARY BUSINESS CASE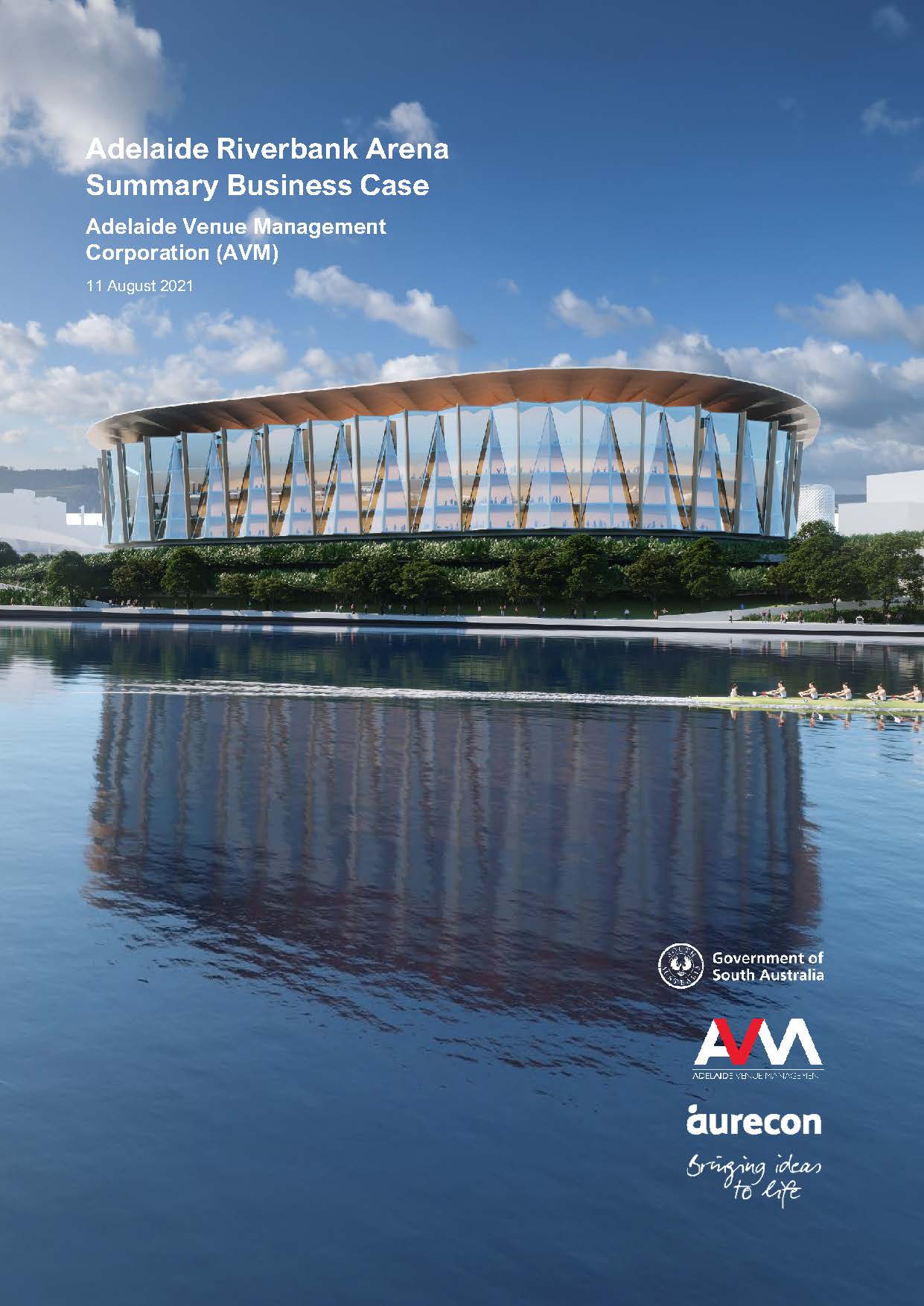 PUBLIC INTEREST DISCLOSURE